Our Reviews
At axeKool guitars we try to go the extra mile, mainly because we really care about our customers and their guitars. It's that simple!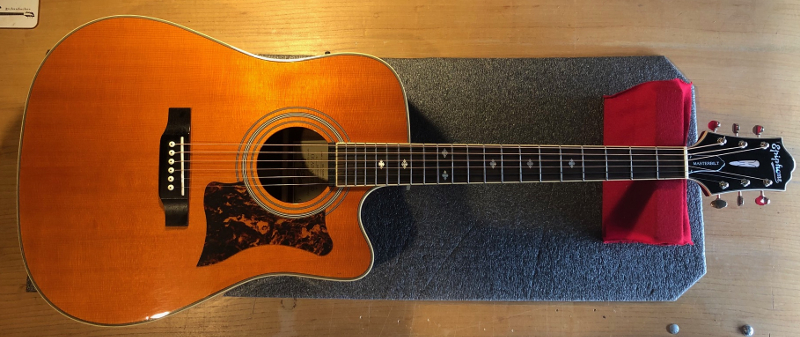 Thanks again for sorting my guitar – it's so much better!
So much so, that i want to take the plunge and upgrade the pickups. Ian
"Thanks Ian, Your wish is our command!"
We fitted Seymour Duncan Slash Signature
(Alnico Pro 2 APH 25)
Would just like to say a big thank you for restoring my old Fender Squire Stratocaster. Guitar sounds a hell of a lot better, looks great.
Anyway thanks for your efforts and great work Andrew, much appreciated. Jay
I would just like to say a big thank you to Andrew at axeKool guitars. My guitar sounds so much better and looks amazing. It maybe old, but i love it. Thanks for your efforts and great work, much appreciated. Amanda
Just wanted to thank you again for all the work making an inexpensive guitar sing again and for being so helpful. All the best to you. David
Hi, I just picked up my Fender Telecaster after a tune up and just to let you know it now plays as beautifully as it looks!
Many thanks Tony
Thanks to Andrew's and expertise, my guitars have been setup up correctly and are a pleasure to play. Jane
Just a quick note to say thanks to Andrew at Axekool for helping me to sell my old Gretsch Anniversary. cheers Mick
Thank you so much. I broke a mates guitar and needed it sorting ASAP before he returns from his holiday, lol. Kind regards, Steve
I wanted to say thank you again for the fantastic service that I received when you worked on my Yamaha Pacifica. Couldn't have been dealt with better in every way and was absolutely delighted with the work that was carried out. Guitar sounds great 🙂
My 19 year old son wanted new pickups and the action setting up on his guitar for his birthday. I handed it to Andrew at axekool guitars and he sorted everything out for me. Very impressive service, thankyou, Debs
Thank you Andrew for fixing my Fender Bass Guitar, Nothing more annoying than a buzzing Nut – cheers M.K.
Take it from me, if you respect your instrument, doesn't matter what state it's in, take it to Andrew at Axekool and he will transform it! Sammy
A massive thanks to Andrew at axekool guitars for fixing my Les Paul, its back to its old self and sounding great, thanks again Graeme
We wanted to thank you for your excellent work on our guitars. Sophie loves her wee Baby Les Paul now and it plays real easy.
The Jackson feels and sounds fantastic, the "nut job" so to speak is perfect! Thank you for doing another terrific job. Ian
Just wanted to say a huge thanks for the outstanding set up you did on my Mexican Telecaster. When I dropped it off it sounded lovely but was a horror to play and now, after your attention, it still sounds the same but plays like a dream. Lee
In my estimates, by far the best priced and top quality guitar workshop in Gloucestershire! Cheers again, Mark
I was recommended to Axekool Guitars through word of mouth. Andrew has now repaired and set up all of my guitars (and most of my guitarist friends too) Chris
I thought fixing a bridge pick-up to my old Martin guitar was going to be very expensive and and a little scary as it is an old one, but Andrew sorted all out and did a very professional job at a very low price and it sounds fab as i can now plug it into my Amp. thank you so much, Chris T
,
We Repair, Setup & Service Guitars, We Sell Used Guitars & Accessories & Custom Build Guitars.